Determine your Personal Brand – How to Find Clients Online
In a saturated market, your own brand is the most effective way to get noticed and, more importantly, remembered. No matter in which profession or niche you are working, globalization and the internet ensures that you are not the only one out there. That is not a problem. Not if your brand works.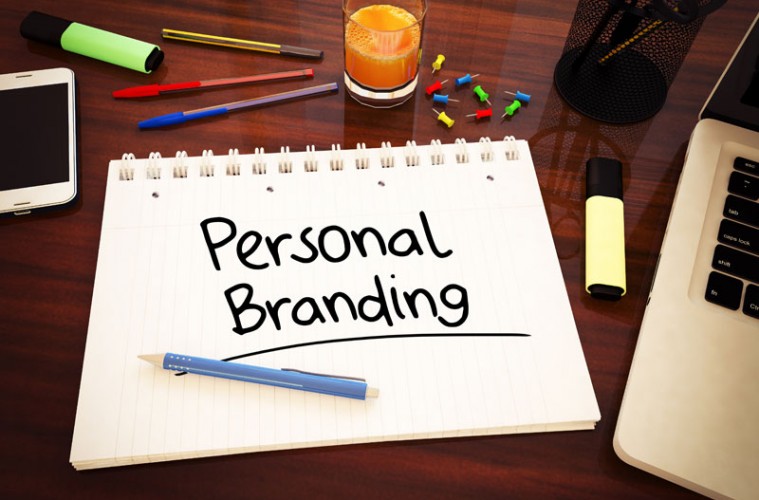 In the blog post "Does a Small Business need Personal Branding?" we have discussed who should have a personal brand. In summary the answer was "everyone" who has a business.
It doesn't matter if you are a Real Estate Agent, Dentist, Lawyer, Network Marketer, Owner of a small hotel or hostel … the problem is everywhere the same. You are sure that you have done everything possible to make potential clients aware of your existence.
You printed business cards, spread brochures, did the occasional ad in the local newspaper and you even have a website; but you most likely forgot one important point: You have to tell your potential customers "Why" they should come to you and not chose your competitor instead! Personal Branding is the answer!
Knowing now, that we need to develop our personal brand, let's go a step further and have a look at what it takes to create our own Personal Brand.
How to Find Clients Online - Determine your Personal Brand
Position yourself
Before you can establish your brand, you have to be clear who you are and what you stand for. The market is flooded with offers which all look the same. Choosing a general subject like "marketing", "Network Marketing" or "web design" is not enough. You have to specialize and know exactly what you offer and for whom.
You are not just someone doing marketing, network marketing or web stuff.
You are e.g. the marketing expert specialized in branding and social media marketing for business owners, entrepreneurs and network marketers or the web designer for photographers and artists.
Therefore you need to know your ideal target customers. Find out more details about How to Find Clients Online – Know your ideal target customers.
Find your values & your vision
What's your Personal Identity today?
You might think that you don't have a brand yet but for sure it's already there; as well as your reputation. Both develop over time with your conscious actions or without them. The name of your company, the content on your blog or website, the allover look of it … all of this created your brand already.
Your customers and prospects already have an image of you; they perceive your abilities and what you do in a certain way.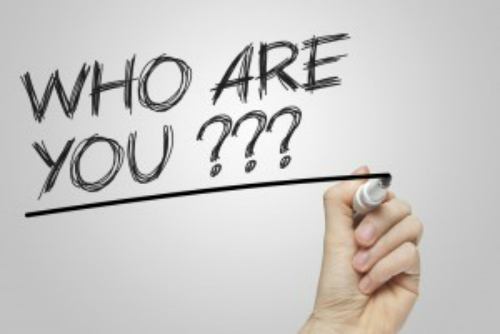 When you ask them about you they can describe you in a few words and what come to their mind when your name is mentioned.
Now is it is up to you if you leave all this to chance, or rather take control of it and work towards your goals.
The question is how much does the perception of others differ from how you want to be perceived?
Changing people's perception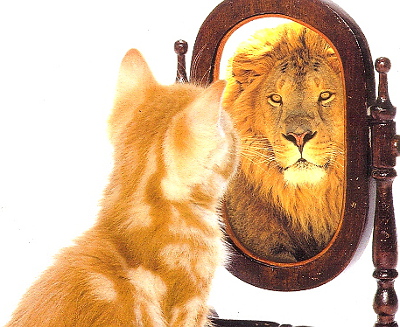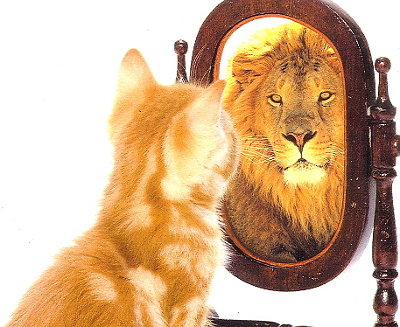 Other people's perception of you is very important in business. First impressions are made within seconds and gossip or misperception has the potential to damage a reputation. Do you know how you are perceived?
Other people's perceptions of you may be wrong, but rather than wasting time complaining or defending yourself, rather take action to change their opinion.
Have you overheard someone's negative comments about your blog? Has a friend said something about your behaviour when dealing with clients?
Perhaps people's body language or tone of voice changes when you join a conversation?
If you want to find out how you are perceived, ask someone you can trust and… do yourself a big favour and listen carefully to their comments, without taking offence.
Whether or not their perceptions are accurate, what your colleagues or customers think and say about you can potentially make or break your career. Ask for feedback from a trusted friend or colleague on a regular basis. You want to turn negative perceptions into positive ones.
Give your brand a face
The corporate design, which means the look and appearance of your brand, is important for your perception and recognition. It's not just about your logo; it's also about the colours you chose, the fonts and overall design. I am sure that you would expect a health & wellness blog to look different than a website of a lawyer.
Your design gives your brand a soul. It subconsciously often decides whether or not we see an offer as serious or reputable! This first impression of your site is created in fractions of a second even before we have read a single word.
Find your language
As important as the corporate design is the language of your brand. How do you write your content – rather formal or more informal? How do you greet your customers on the phone? Which signature do you use in emails? How do you formulate your slogan?
Your brand is like an independent personality and it needs its own consistent language all over your communication channels (Blog, Facebook, Twitter, LinkedIn etc.).
Show yourself
Let's take a quick look at the core elements of your personal brand: You! After all the theoretical and visual preparations, at the end it's all about you. You are the brand.
You have to show yourself! For some this means: Learning new skills and getting out of your comfort zone. But this is the only way to establish your own brand.
Start your own blog to show your expertise, provide online courses, host webinars and upload video tutorials on your YouTube channel. You are not just the face of your brand, you are the brand. People need to have the opportunity to meet you in order to gain confidence, to perceive you as a credible brand, to buy you and your knowledge.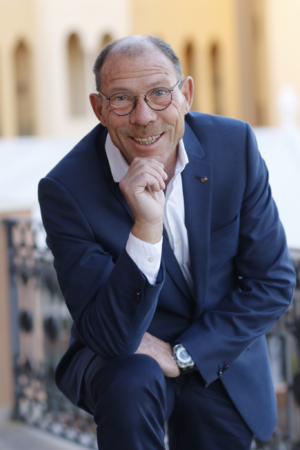 When do you start building your Personal Brand?
Leave a comment in the Comment Box below