What to blog about – How to Find Clients Online?
You have decided to start a blog? That's great! Congratulations! You have done the first step in the right direction in finding potential clients online. Now you have to decide what to blog about. Of course, you could blog about anything and everything. These types of blogs most likely aren't very successful.
Ask yourself: Why do people search the internet? Mainly for one reason only: to solve a problem.
These problems may be many things like getting entertained or finding the answer to a question. When readers are looking to solve a problem and you only offer random topics, how is your blog going to solve their problem?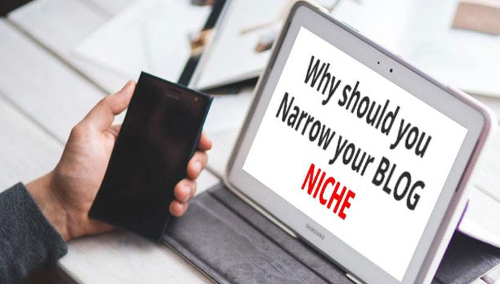 That's why niche blogs are popular. This is where you can find the answers to your questions or problems. If you are looking for in-depth information about Network Marketing and anything related to it, you would follow a network marketing blog and also search for it.
If you want to stay up-to-date on scuba diving trends, logically you will follow diving blogs because they will continuously solve your problem and
give you new ideas.
Of course a niche blog narrows your target audience, but it also keeps your readers coming back.
Finding your niche can be difficult at first sight because there are blogs in every niche and you are not going to be the first blogger in that niche. If you take a closer look, you will see that there are information gaps to be filled. Find these gaps and fill them.
Once you found your niche and the gaps to be filled, the next step is to define your ideal target customer(s). If you want to find out more about this topic please refer to my blog post Know your ideal target customers!
Find your niche
What are you passionate about? This is the most important question to ask yourself. I believe that passion is one of the key factors for success. If you don't like what you do and what you are writing about – why would you want to do this to yourself and your readers?
If you are not passionate about the topic that you are blogging about, your readers will pick this up very quickly.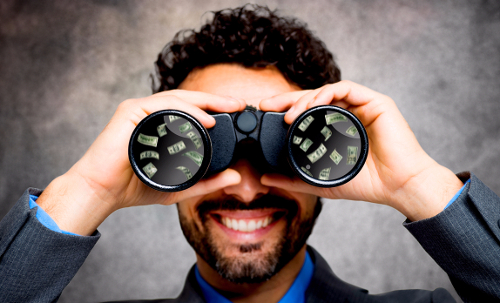 Passion keeps us motivated, stops us from giving up and helps us to keep us interested in learning and developing our skillsets within a particular niche.
"Finding your niche" means to narrow your blog's focus. Talking about anything and everything that comes into your mind is great if you are writing for yourself, but readers may find that chaotic and difficult to follow. What readers really want is a collection of helpful articles on the same topic to help them solving a problem or providing answers to a question.
Here some examples of niches:
• Health & Wellness
• Beauty
• Fitness
• Network Marketing
• Web Design
While it's true that there are blogs for almost every niche, the key to being successful and hitting your target audience might be to narrow your topic even further. Find a gap in the market and focus on that. This will reduce your competition while making you a go-to expert in your niche and build your brand on it.
How to Find Clients Online - What to blog about?
Why should you blog?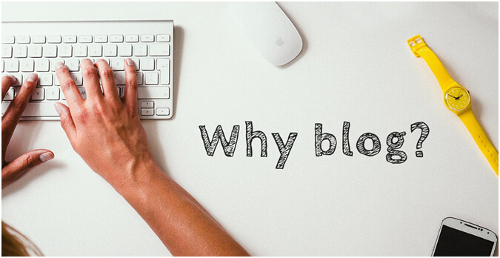 Marketing and Social Media has always been my passion. As you can read in My Story in the About section of my blog I am a former agricultural engineer. After my graduation I worked in marketing & sales for an international tire company in Germany. After a few years in the corporate world I moved to Marbella/Spain for a change in my career.
At the time scuba diving was my hobby and I made it to my new profession and opened my own diving school.  And there marketing had me again – this time to market myself and my diving school´s services.
About ten years ago I first started to do more online stuff with my scuba diving business at the time. Back then, very few diving centers had any sort of business online. Most of the businesses had a more or less good looking and functional website but very few had online shops or blogs – but I was convinced that it could work for me.
I knew as well that if I could make it work it would pay back for the efforts I put into it. I also believed that if I could attract more leads and qualify them via the web that I would get more customers.
But my early attempts were not a big success.
I paid big money for a cool looking website and followed what was considered best practice at the time.
There was a lot of information on the website, loads of descriptions and statements of how great we were. It also talked about the benefits if potential clients go diving with us.
It had pretty much everything… except more clients.
At that time very few visitors came to my site even though I paid a lot of money for SEO to a specialized company that promised me that my site would rank soon high at Google. Since that didn't work so well I wanted to find out myself why there were not more people on my website. I wanted to know why some of my competitor's websites had thousands of visitors and mine didn't.
I had the idea to create a blog.
I started it more for fun and interest because I wanted to know what a blog can do for a business. Within a few months of blogging I was getting more traffic and within a year the blog created more than 70% of all web traffic coming to my website. Finally, I had significantly more visitors to my website, which also affected my sales figures.
Blogging mistakes and their consequences
Even though my first blog has done a good job – it has brought a lot of traffic to my website and delivered more customers to me, but like all beginners, – as a new blogger, I've made many mistakes.
Here are some of my mistakes:
Leads, which means potential customers, were not captured at all, there was no subscriber form – I had no way to follow up with my readers or send them targeted emails
Recent and popular posts did not appear on my blog – I could not even promote my own content
No consistent publishing of blog post. At the beginning I wrote blog post every now and then, later it got better and there was at least one post per month – my readers could not work out a clear blogging schedule and when they could expect the next post
The blog posts were not really written in a very personal way. They were more a statement of facts and little engaging – maybe even a bit boring to read
The biggest mistake was to host the blog on a server environment which I didn't control. To cut a long story short, I lost my entire blog.
Ouch that hurt!
But life goes on.
What to blog about?
And life went on … after many years, even the nicest job can become a bit boring and you might be close to a burn-out. And before that happens it's better to do something else. That's why I decided after 22 years of running my diving business successfully that I needed new challenges in my life again.
Some time ago a friend of mine called me up and invited me to a restaurant for a business opportunity presentation.
When I got there I was exposed to the Network Marketing environment for the very first time. After seeing a short video and listening to a really confusing presentation, the different levels in the company were explained and what the average income was. When the presenter said that they were earning a 6-Figure-Income and it took them 2 Years to get there, I took a pen and filled out the application form fast.
I thought if these crazy people making this kind of money and I am slaving at my JOB more than 12 hours a day and I have been working for many years doing the same thing making only a fraction of that … I am in!
I started my network marketing business as a Plan B and alongside my job in the diving school. At my beginning I wanted to see how I like this new industry and gain some experience in it. It went really well right from the beginning and was also a lot of fun.
It´s really a great thing to help other people – be it to introduce them to products that do something good for their health, but that they cannot buy in a store or become the masters of their finances and time spent on their jobs. In Network Marketing, you can choose who you want to work with and also work your own time schedule.
If you've become curious about Network Marketing and want to know What Network Marketing is? and How it works? just click on the links and read my blog articles about it.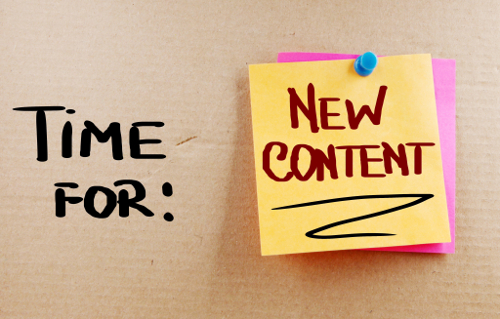 With everything you start anew, you have to learn a lot of new things. As in any profession, including the profession of a Network Marketer, you need new knowledge, some additional skills, and therefore a reasonable education.
You cannot really learn this profession, there is no formal education, you definitely do not need an academic degree for it but you will learn the most important things in the learning-by-doing process.
Today we are in the information or digital age, which is not that old. Twenty years ago, at the end of the 20th century, it was much more difficult than today to find information on all sorts of topics. Today, no matter what question we have, we can find the answers on the internet.
Several years ago, when I was new to Network Marketing, I had thousands of questions and found it really difficult to find all the answers easily. Of course I was taught a lot by my colleagues and on special trainings but I did not want to bother them with every little question I had. I preferred to look up the answers to my many questions on the internet.
Therefore, I thought, "If I feel that way, then probably others have the same struggles than I do". So I decided to create a blog – the one you're on now – to answer all the questions that I had myself and make them available to the world. Maybe I had a little benefit in doing this – I already had relevant marketing, social media and blogging experience as well as my portion of blogging mistakes. Let's go for it!
It took only a few weeks, maybe two months and there were not so many blog articles published yet, when the first reactions came from my audience, from people I did not know until then. The World Wide Web is a great thing. It's crazy that people worldwide can find and read your stuff.
Just keep in mind that you are creating content for a specific group of people. To answer their questions and helping them solve their problems – not yours. You are writing for your ideal target customers.
To quite an extend it is in your hands to help the process that more and more people are finding your content. There are social networks where you have to tell potential readers that you exist and what you do.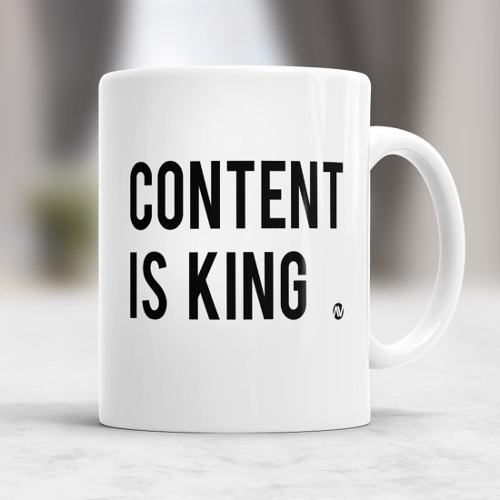 All you have to do is learn how to target your content effectively and efficiently to your ideal audience using social media.
People sent me emails, left comments below the blog posts, and told me how helpful the articles were. I wrote back to them and we started to build relationships. That had never happened to me before with my diving website and the associated blog.
And then I got emails from people asking me how I could help them in their business. In other words, potential customers came to me. Not because of my fancy blog, but because of the blog articles they were reading on it.
And that's the lesson here: The most important factor for the success of a website or blog – no matter what industry you are in – is the quality and depth of the content on this site.
Many websites look more like "web brochures". They describe what the professional does, who he works for, what benefits he brings to his clients, etc. That's all o.k. – as long as the prospects come specifically to this site to see if what you do is what they are looking for and if you´re a good fit for them.
Many blogs are just there, but they are empty, or there may be one or two articles on it that are already several years old. What value does this provide to your audience?
The truth is that the overwhelming majority of people are not on the Internet, looking specifically for a particular provider. Rather, they are looking for ideas, solutions and resources. In other words, they are looking for content.
High quality content helps us to get customers in three important ways.
Content drives web traffic
Other websites are more than happy to link to high-quality content or articles that they find on your website or blog as long as it adds value to their readers. However, they have no motivation to link to your site if all it has is descriptions of you and your services – no matter how well written.
Content promotes engagement
Visitors to your blog will stay and explore it if they find useful content. If your blog or website is just a sales pitch for your services, they click away pretty quickly.
Content builds credibility
Potential customers will only consider working with you if they feel that you have the necessary know-how and experience to be able to help them. Sharing valuable content that will allow your prospects to improve their own business will put you in a complete different position. This is by far more important than the best testimonials that you might list on your website or blog.
In short, the passion and energy to consistently create new content for your website or blog is the key driver for the success of a professional on the Internet.
Surely you have heard the saying "content is king". It still applies.
Without well-written and engaging content, your blog will not succeed. Sure, your blog design and marketing strategies are important, but they're virtually useless if you're not delivering quality content. People may come for marketing, but they only stay if you deliver what they need.
Stay tuned and don't miss out the following parts … coming next:

How To Build Relationships Online
If you want to stay connected and receive an email every time I publish a new article, subscribe to my blog and I'll make sure you stay up to date.
Feel free to Share this article if you liked it and found it helpful OR Leave a Comment below!