The Top 10 Alternatives to a 9-5 Job
Many of us work a traditional Monday through Friday, 9-5 job lifestyle. There is nothing wrong with it but do you really like what you do?
We go to work every day, bring work home with us, and occasionally even work through lunch. It's a fairly regimented but a "safe option". At the end of the month you get paid and as long as nothing goes wrong and you still have a job, it´s all cool.
Some people just don't want that — and maybe you're one of them. For you, a 9-5 lifestyle is not a great fit. Maybe you like to work earlier, later, or only work specific days of the week. There are so many alternatives available for people who are looking for them.
Before we dive in to The Top 10 Alternatives to a 9-5 Job and creating the lifestyle you are looking for there are …
3 Things you should do if you are unhappy with what you do
1. If you don't like your job, change it!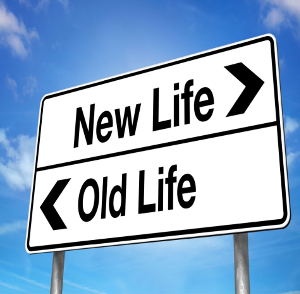 Change your job and change your life. You should definitely get out of life situations where you feel that they are not good for you. Of course this can be scary, but keep in mind that short term pain will bring long term gain.
If you are not happy with your present job you will have to change it because if you don't, you will not be able to be happy for the rest of your life. Later on you will regret it and the people around you will feel that there is something wrong with you.
2. If you can't change your job than change your attitude
I fully understand that it's not always easy to just leave a job which you don't like because we all have lots of responsibilities like mortgages to pay, college fees, car insurance etc., not to forget about the normal bills for food, clothes and our basic needs.
Until you manage to find a different job or other things for a living it will help to change your attitude toward your current job. Even if you don't like what you are doing at the moment, try to make the best out of it, think positive and start to find ways out of this life situation.
Attitude is everything. You can't imagine how much a positive attitude can help and how much happier you will be after you decided to look at the positive things in live.
3. Keep your dreams alive
It's so important to have big dreams and to keep them alive.
No matter what you do, no matter how horrible your job may be and no matter how much you hate going to your Monday through Friday, 9-5 job routine; if you manage to focus on the things which are important for you … your dreams; you will find a way to attract the right thoughts, the right believes and the right people into your life and you might even create a better job.
Keep in mind that every experience – good or bad – will teach you something. Be grateful for the lessons you are being taught.
My favorite quote is:
Here are some 9-5 job alternatives…
Personal Trainer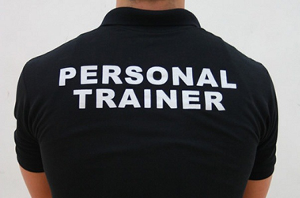 Are you fit? Like, really fit? Do you know enough about nutrition and exercise that you could get other people into great shape? If so, then you may find the job as a personal trainer to be just what you want to do.
Personal trainers set their own hours and can work whenever, how often they want and wherever they feel for it. You can go to a client's home or their office, or they can come to you. You could choose to work weekends only, or only in the mornings and have the afternoons free. You can also choose to only work three or four days a week. Some personal trainers like to work for gyms, which will provide them more stability – but hey, be careful this sounds again more of like a traditional work schedule.
If you live in a place like Hollywood or in Marbella/ Spain, you could eventually get some famous clients, and that could mean you earn serious money.
Teach English overseas
Teaching is another option for escaping the 9-5 routines. If you like travelling and living abroad find a teaching job at your dream location.
There is a hugh demand for English teachers in the Middle East, Asia and South America. If it's difficult to find a job at home this could be an interesting option.
There are more than a billion people in China and another few hundred million in South East Asia, all these people want or need to learn English to get ahead in their careers and lives.
Become a Freelancer or an Entrepreneur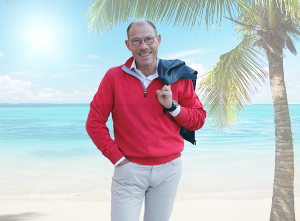 If you have skills which are in high demand and you are really good at what you do, there is absolutely no need to sit in an office.
You could freelance as a web expert, graphic designer or computer programmer and could do this almost from anywhere in the world. As long as you have a laptop computer and Wi-Fi, everything is good. This may not provide you with the security of a 9-5 office job; but on the other hand, you wouldn't read these lines if you were not looking for good alternatives.
Being an Entrepreneur covers a real wide range of possible occupations and ventures and there are no limits to what you can do.
A lot of people doing things their very own way; having found their own answer to not having "a boss" and "living life" on their own terms running their own business. The business you run could be anything and everything. If you want example of what you can do for a living, have a look at my story when I decided that "I work too much to have a life".
If that isn't your thing you can stay right where you are and what you are doing so far – keep on enjoying the 9-5 lifestyle. On the other hand there are thousands of successful entrepreneurs all over the world and more showing up every day. It's really exciting to be your own boss but … it's your choice.
If you want to learn more about
Alternatives to a 9-5 lifestyle
Download my Free Guide
The Top 10 Alternatives to 9-5 Guide