Social Media Tips – Facebook Profile or Page for Business
We all know what Facebook is and most of us have a Facebook profile. There are almost 2 billion people using Facebook. All other social media platforms have far lower numbers to show. With this exposure Facebook is definitely the number 1 Social Media platform in the world.
When we are looking for a product or service we very often go to Facebook to find it; looking for a restaurant to go to or need to find a plumber or an electrician most likely Facebook has the answers.
What about if you just started a new business and want to use Facebook to promote it?
Do you do this with a Facebook Profile or do you need to create a Fan Page?
That is the question I hear a lot from business owners, entrepreneurs and network marketers who want to use Facebook as a way to promote their business to make more sales and/or grow their teams.
Social Media Tips – Why use a Facebook Page for Business instead of your Personal Profile?
According to Facebook's rules, any business, which includes also Network Marketers, needs to use a Facebook Page;. Using your personal profile means violating Facebook's Terms of Services. Apart from that using your profile for your small business has some disadvantages.
One of the biggest confusions for most business owners and entrepreneurs is knowing the difference between a Facebook Page and a Profile.
On the other hand it´s important to understand the difference between the two in order to effectively grow your business on Facebook and stay compliant with Facebook's rules. Promoting your business using your Facebook Profile can get some people upset and you could risk getting your account shut down.
Social Media Tips – Facebook Profile or Page for Business
Social Media Tips – What is the Difference Between a Personal Profile and a Business Page?
When you initially sign up with Facebook, you do this as an individual and you are creating a Personal Profile. A Facebook Profile is a personal account and represents you as an individual. You create personal login details and share personal details about yourself. It's meant for people you know in real life.
This is where you can add friends and family members, communicate on a personal level, and share photos, videos, and post your personal life updates. You also have the option to become friends and friends of your friends.
You can see that a Facebook Profile isn't intended as an option for entrepreneurs wanting to promote products or engage customers.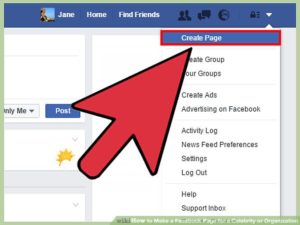 A Facebook Business Page is all about your brand and business. You have the possibility to advertise and promote your products and services.
Facebook Pages allow small businesses to quickly build a following without any limitations. On Profiles you need to send a friend request before you can make connection. Pages only require a "Like" to start that relationship with a fan, prospect or client.
Social Media Tips – Benefits of using a Facebook Page for Business
Here is a list of Benefits of using a Facebook Page for your Business:
• It's specifically for business and you can sell your products or services
• It looks far more professional
• It's meant to have non-personal fans and followers
• Facebook wants you to promote your offers on your page, therefore…
• You can run ads to grow your business
• You can build a custom audience
In addition to the features above you can have an unlimited number of fans while a Facebook Profile is limited to 5000 friends.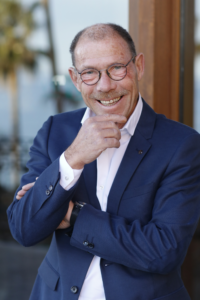 If you want to Stay Connected and receive an email every time I publish a new article, subscribe to my blog and I'll make sure you stay up to date.
Did you get some value from "Social Media Tips – Facebook Profile or Page"?
If you did … please Share this post!
[social_sharing style="style-13″ fb_like_url="https://www.facebook.com/PeterDethMarbella" fb_color="light" fb_lang="en_GB" fb_text="like" fb_button_text="Share" tw_lang="en" tw_url="https://twitter.com/PeterDethMarb" tw_name="@PeterDethMarb" tw_button_text="Share" g_url="https://plus.google.com/u/0/110871866982861898740″ g_lang="en-GB" g_button_text="Share" alignment="center"]