Why is storytelling important in network marketing
There is a reason why so many people go to movies, spend hours watching TV or reading novels – they love to get lost in a good story. If you ever listened carefully to a good conversation, you might have noticed that a lot of connection happens when people share their stories with each other.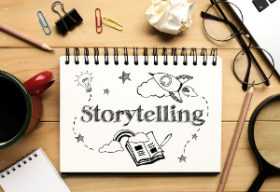 There are good and bad ways to tell stories – if you tell a story in a poor way, you quickly will lose your audience's interest. A good story holds the listeners' interest, builds feelings and a connection between the storyteller and the audience.
A story is not an anecdote.  A story is a tale of struggle leading to a change.  The world has not much patience for anecdotes, but it will never get tired of great stories.
Your story makes you human. It helps to build a relationship between you and the person with whom you are speaking. With one great story, you can transform a potential customer into a loyal client for your business. A hard core sales pitch will only turn your customers off, but an emotional told story pulls people in.
Telling How and Why you started your business might change the dynamic between you and your clients – and you will slowly move away from the role of a sales person creating the foundation for a long lasting professional relationship.
Why is storytelling important in network marketing
A great story will establish you as well as an authority. When someone asks you about your background, just don't list in bullet points what you have done in your life.
Share your experience with a great story and highlight the valuable lessons you have learned along the way.
When you are new to network marketing you have to take in new knowledge and learn quite a few new skills. You have to learn how to promote your products and services. You might have heard the saying: "facts tell, stories sell". Of course you can share facts and figures about your products and business but people are not really interested in them. If you wrap your facts and figures in a story something magical will happen when people emotionally connect to your story and experience.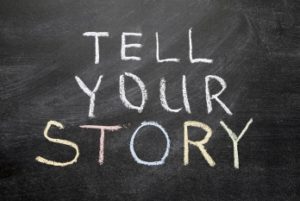 We have to understand that generally people are not interested in you or your product or service. In the first place people are interested in themselves and in how they can benefit from what you have to offer.
People are interested in the answers to the following three questions:
Who are you?
What do you have?
Why should they care?
When I am working with new team mates, it's most important to me to get him or her comfortable in telling their "personal business story" which is an important part for any future product or business opportunity presentation. When sharing our personal story we have to tell the prospect why you are reaching out and why you are personally excited about your products or services. Basically we have to answer the three questions mentioned above in the format of a story.
My Personal Story Blueprint
Here is a good blueprint to create your personal story:
Who are you? …share your background, telling a little bit about yourself
Why were you looking for an opportunity? … sharing why you are not satisfied anymore with what you did before and what you expect to reach
How did you find your business opportunity and Why did you join your company?
What benefits did you have from your products or services?
What has excited you the most and what do you want to create with it? .. sharing your vision
It is very important to share your vision with your prospects. People like to follow persons who know what they are doing and where they are going and why they are doing what they are doing.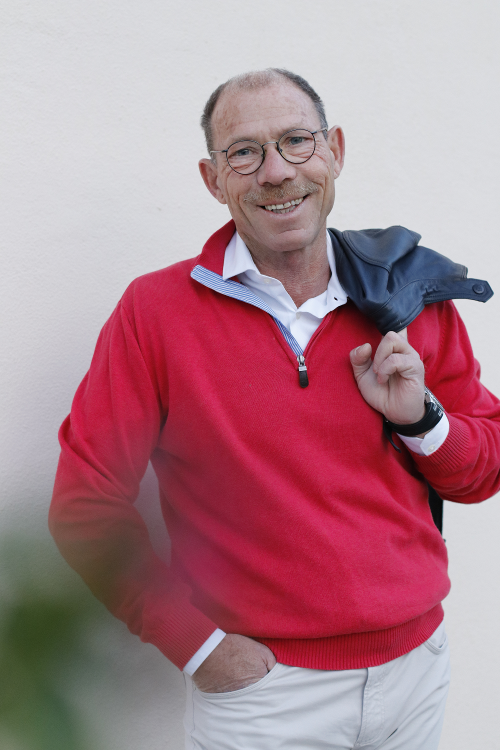 "My favorite hobby was scuba diving.  More than 20 years ago I made a big change in my life and choose my hobby to be my job. I decided to move Germany to Southern Spain to open my own diving center.
After many years doing the same job, – working long hours every single day – even the nicest job can become a bit boring and you might be close to a burn-out. When I realized that I didn't have time for anything but work, no social life and on top of this had to deal with increasing cost and declining income due to the difficult economic climate since 2008, I started to look for alternatives and new challenges.
A friend of mine called me up and invited me to a restaurant for a presentation of a new business opportunity. From the first moment on I liked what I saw there, joined
my current network marketing company straight away and started with it as a Plan B.
What initially attracted me was the possibility to create a new business parallel to my existing one – with very little up-front investment in part time hours. It was completely in my hands how many hours I wanted to work to build my new business.
I was able to supplement my regular income from my diving center and within one year my new network marketing business provided me an income that was almost as high as from my diving business – with the important difference that I worked a lot less hours in my new business .
While it's not possible to scale up a seasonal diving business as you want, I saw a great chance to scale up my network marketing business. At this point I decided to make it my new full time occupation. "
When prospects hear a story like mine, which I tell them with lots of emotions, most of the times they want to learn more about it and find out how this can change their life too.
I highly recommend working out a good personal business story and then practice it as often as you need to become comfortable with it.
When do you start to create your Personal Business Story?
Leave a comment in the Comment Box below